How to pay
Steps for checkout
If you have not paypal account, you can choose credit card way, then following 4 steps to complete your shopping.
Step 1: click More payment options as showing screenshot, which will bring you to the next.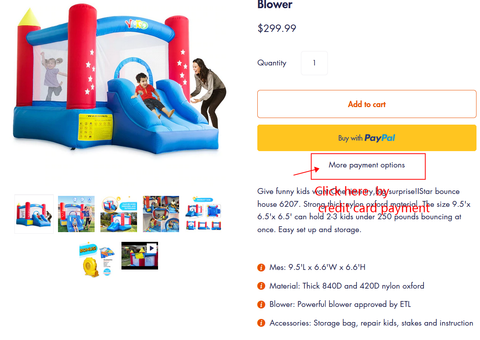 Step 2: fill in Contact information and Shipping address (your phone number must be given), then click Continue to shipping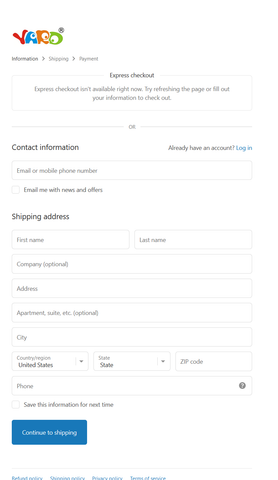 Step 3: this one is easy, and you can change your contact and address if you found mistakes. If it is ok, just click Continue to payment to pay for your order.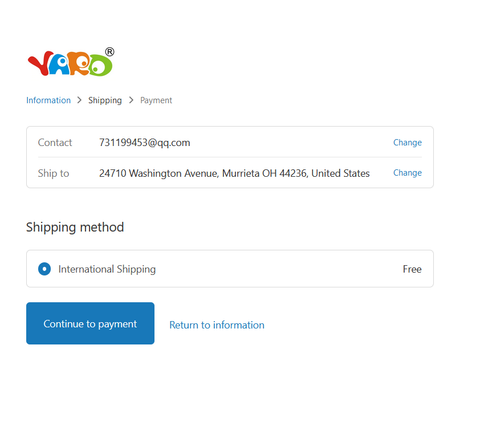 Step 4: fill in your credit card's information then click Pay now for your order. If you want to use Paypal, you can choose it in this page and will bring to your paypal's account directly.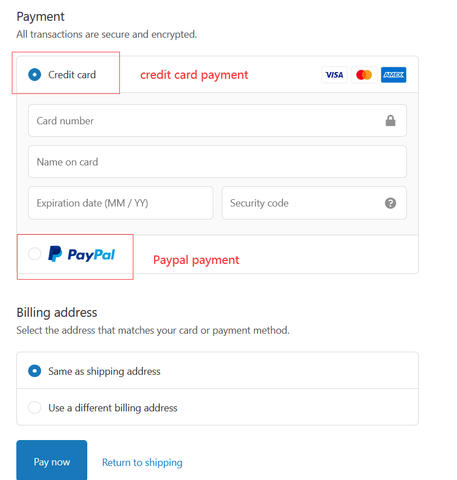 Once you finish it, your order is placed. Please waiting for your order patiently.
Thanks for your shopping so much. If you have any questions, please contact us by email at yard.alex@bouncehouse.cn or wechat/what's app:0086-186 6488 9779.